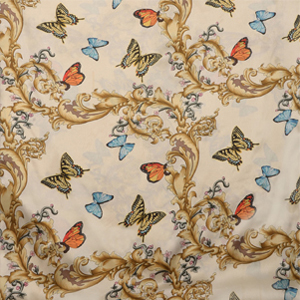 Click the thumbnails to see a larger image.
Style #  JM 902
$95.00
The Butterfly Transformational Scarf - made of the finest 100% Italian Silk - that is luxurious to the touch that can easily be wrapped around and worn to create many different styles and experiences. This scarf stands out as a beautiful classy touch to your wardrobe.
We recommend dry cleaning only of this garment for lasting results.
Please join our mailing list and stay connected.
Thank you!